Testimonials
We are so grateful for all of our customers and clients who we have worked with or have had the opportunity to educate and entertain through our chocolate tastings.
Here's what they had to say...
View Our Clients
"This was a great virtual event. Informative, good interaction, donation to a worth cause, and the chocolate kit itself was very high quality & had more to it than I had expected. Each bar had some aspect to add to the experience. happy with the whole experience."
Liz D., Philadelphia, PA
"I was thrilled to discover these delicious dark chocolate brands that I never knew existed.  The White Label Jamaica Bachelor's Hall 72% was my favorite by far.  The other 3 bars we tasted were excellent too.  The Letterpress Tanzania 70% dark was my next best favorite.  I have much more appreciation for really good chocolate now!
Understanding more about the background of each chocolate source made me appreciate good chocolate even more.  It was an eye opening education and I really enjoyed the experience."
Rachel G., Holmdel, NJ
"Very cool concept, enjoyed the generous portions of chocolate and learned a lot.  My daughters and wife really enjoyed as well!  I will email you a link to the video for my wife's instagram "reel" from the tasting."
Chris L., Lawrenceville, NJ
"I enjoyed learning about where chocolate comes from and how each cacao bean can taste different. I am not a fan of dark chocolate (too bitter for my taste buds) but I did like the White Label chocolate. This was a very informative and fun event. Thanks 😊
Fun way to learn about chocolate while getting to eat it."
Deb F., Bloomfield, NJ
"Really great event, since I was working from home, I was able to share the experience with my family.  I love dark chocolate so it was so much fun to try dark chocolate from all over the world.  Delicious!"
Emily S., Stewartsville, NJ
Thank you for the best presentation I ever attended!  Your session was full of information and enthusiasm.  I love to visit Chocolate factories.  Please invite me for the next event.
Glenn virtually took us to the Chocolate plantations and factories.  We felt like physically around the place. His in-depth knowledge about chocolate was amazing and the details were presented so clearly to make me to visit the place in person.  It kindled chocolate tasting passion in me.  Well done Glenn.

Kasi S., Morganville, NJ
"I looked the booklet provided with the chocolates to help you identify the taste. All of the chocolates were good in their own unique way. Your presentation and inclusion of the audience was great."
Jessie A., Somerville, NJ
"It was very informative and the chocolates were delicious"
Neha P., Monroe Township, NJ
"Not a huge fan of dark chocolate so the tasting part wasnt my favorite, but it was SO informative!  Had a great time!"
Debbie R., Mount Arlington, NJ
Fun event.  Session was interactive and it was fun learning about how chocolate was made.  Best part was the tasting.
Leticia G., Weehawken, NJ
"I enjoyed the session.  It was interesting to learn about the cocoa beans."
Lori C., Budd Lake, NJ
"Honestly, this was my favorite event that Pfizer has ever held.  The chocolate tasting, run by Glenn Petriello, was extremely informative about the cocoa growing process, difference between cocoa beans, and chocolate creation process.  I really enjoyed the different chocolates (white label was the best!) and appreciated the whole experience.

Please come back and do this again!"
Christopher P., Springfield, NJ
"I found the discussion extremely interesting.  Unfortunately, I found that dark chocolate is not my favorite.  But I did appreciate all of the information provided."
Jean H., Hillsborough, NJ
"It was very enjoyable.  A great presentation and wonderful chocolates"
Joseph D., Long Valley, NJ

"So much fun, informative and tasty :)"
Thabata B., Brooklyn, NY

"I'm not sure what I expected from a virtual chocolate tasting experience but this far surpassed anything I could have imagined. Glenn is super knowledgeable and shares his knowledge in a fun and welcoming way. By the end of the tasting, I felt like a real chocolate connoisseur. I would definitely recommend this to anyone who loves chocolate and wants to learn more!"
Christine G., Glen Burnie, MD
"Very engaging event and amazing chocolates. Everyone enjoyed the session. Keep up the good work, Glenn."
Arpit A., Princeton, NJ

"The whole this was very informative and also a lot of fun. Who doesn't love eating chocolate? It was the perfect amount of educational with videos and photos and just when it seemed like it was a lot of information, it was chocolate eating time!"
Angela D., Boston, MA
"This class was fantastic! I recommend it highly to anyone who wants to learn more about chocolate and taste delicious, hand-picked chocolate bars. It was a fabulous experience and our whole family loved it (8 year old kids too!)."
Shelley E., Oviedo, FL
"Chocotastery offers such a neat experience!"
Oscar G., Ixtapa, Jalisco, Mexico
"Glenn and his tasting was a very memorable experience! I've never tried chocolate the way he taught our group how. It was fun learning the different notes, the mouthfeel of chocolate and even the way a bar snaps when you break off a piece. Aside from the tasting, Glenn has SUPERB customer service. We had several international team members and he worked hard to get their chocolate to them so they can participate with those of us here in the US. I appreciate the way he went above and beyond for us!"
Sharon H., Culver City, CA
Passion Income M.D.
"I enjoyed it very much.  I learned a lot about the process of making the chocolate which I enjoy to eat so much.  It made me appreciate more what goes into my mouth 😃"
Laura M., Lansing, MI
"It was fun and personalized and everyone on the call was engaged. Thank you for amazing experience."
Julia C., Cincinnati, OH
Siemens
"What a fun and unique experience! Glenn was very informative and made the tasting fun. I enjoyed learning about the process of making chocolate and the effort that it takes to produce. I've never experienced chocolate like this...through multiple senses. A real treat!"
Heather M., Tualatin, OR
Glenn's virtual chocolate tasting was amazing! The perfect experience for my team since we could not get together in person. Especially recommend the bar made with foraged beans--phenomenal! Thank you, Glenn!
Valerie F., San Francisco, CA
University of California, San Francisco
"It was a great experience to compare and contrast the chocolate from different parts of the world. I was impressed with how much I got out of it and so thankful that the host was able to break the tasting down into really simple strategies."
Michelle R., San Francisco, CA
"I loved it & will recommend it to all of my friends.  It works great virtually!  The materials provided & mailed to my home were great!"
Greta M., Cranford, NJ
"Glenn was a pleasure to work with from the moment we booked our large international team's end of year chocolate tasting and he was a wonderful host during the event. His presentation about the origins of chocolate and chocolate making was most informative. The chocolate bars that were included in our tasting box were all delicious, yet surprisingly different, and Glenn guided us expertly through our virtual tasting. By the end of the session, he had successfully turned all of us into gourmet chocolate aficionados and there is no turning back now :-)"
Catherine C., Carlisle, MA
Pfizer
"Honestly, I loved all of it!"
Kate S., Mystic, CT
"I loved learning the entire process of chocolate making!"
Victoria L., Walnut Creek, CA
"All of the chocolates were great tasting with different flavors. It was fun hearing all the efforts that go in to making chocolate products and getting to enjoy different bars."
Bobby F., Madison, NJ
"Very interesting background on the regions and methods. This was a great virtual group experience.It would be even better in person."
Ray D., Fremont, CA
"The experience was great overall! We learned a lot about the chocolate-making process. It was neat to experience the different types of chocolates and how they tasted."
Dawn T., Neosho, MO
"The virtual chocolate tasting experience was wonderful! It was great to learn about chocolate and the chocolate making process. I had a great time and was very happy to participate in this experience. I encourage others to join a virtual chocolate tasting! I had an amazing time!"
Vidhi J., Lilburn, GA
"All of the bars were delicious but my favorite by far was the Letterpress from Venezuela."
Alyssa V., Neptune, NJ
"All part of the session was great!"
Sandeep R., Dollard-Des-Ormeaux, Quebec, Canada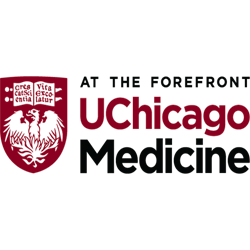 "I like the educational components and trivia about chocolate origins and the trivia that comes with it. This was great, I'm already talking with my wife on what a fun gift/experience it would be to do with our families."
William S., Chicago, IL
"Really insightful introduction to chocolate making from Glenn - from the growing of the cacao beans to the bars we hold in our hands! Also really appreciated how lovely the designs and taste of the bars were! Favorite bar - White Label Chocolate! Thank you Glenn!!"
Yan Zhen T., Singapore
"Chocotastery provided the perfect small team virtual team event for us. We were across multiple time zones world wide but the tasting event went beautifully.Such an educational and fun chocolate tasting experience -- I highly recommend Chocotastery!"
Tracy H., Redwood City, CA
Google
"The chocolate tasting was not only fun, but surprisingly educational! I loved learning more about how chocolate is made. Loved all the bars. It was very cool to taste the beans and consider the source of a favorite food I've taken for granted. The packaging and information materials were all very well done. Would recommend to anyone looking for a fun, interactive virtual event!"
Amanda D., Telford, PA
Envision Health
"Enjoyed tasting the different chocolates and flavors.Favorite bar was the Moka, followed by Fruition and Hawaii as a tie for 2nd place. I enjoy dark chocolate and it is what I typically eat so it was cool to be exposed to new flavors."
Jaime C., Palm Harbor, FL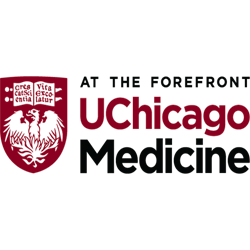 "That was great Glenn! From the logistics and planning to the presentation it was great working with you."
Mark H., Chicago, IL
University of Chicago Medicine

"Glenn was so knowledgeable and a great guide through the chocolate making process and tasting techniques."
Richard D., Old Bethpage, NY
Andersen

"Chocotastery is a unique and tasty learning experience. I have a new outlook on chocolate buying now."
Christine M., Long Island, NY
"Glenn's goal of creating a mindful experience truly shines through in the structure and design of his tasting. He is passionate, engaging, and extremely knowledgeable about all things chocolate."
Lauren R., Hackensack, NJ
"Fun, informative and what better way to spend a Saturday afternoon with other enthusiasts eating chocolate."
Sharon K., New York, NY
"Mindfulness in presentation of history, and the process and then .... the much anticipated tastings! Loved comparing and contrasting the difference between four unique bars: the visual, the aromas, the auditory and gustatory!"
Shirley L., Toronto, Ontario, Canada
"Glenn, thank you for providing this opportunity to participate in the tasting on 3/20 related to four chocolate makers working in the Dominican Republic using Dominican cacao. You know I have a long interest in the DR and in the last decade, the cacao grown there and the chocolate made with it. There is a small craft chocolate movement beginning in the country and you were able to highlight it today. I know there is more to come but today was an excellent representation of four chocolate makers that are making world class chocolate and keeping more value in country for the cacao produced there. We should be able to find these bars on the shelf next to other fine or craft chocolate on the market today. I have been following these people on social media for some time and having the chance to meet virtually and interact was a great experience for me and you really made my day. Thanks Glenn."
Thomas F., Ridgefield, NJ
La Chorena Chocolate
"We loved our chocolate tasting with Glenn. He really knew everything about how to make chocolate and the whole process from tree to bar. Then we got to taste some really good chocolates."
Seth G. & Rachel H., Livingston, NJ
"Replace, or rather combine, your wine flights with your chocolate flights and you will be happy you did so. Glenn's Chocotastery provides the perfect opportunity for chocolate lovers to become chocolate experts. This chocolate tasting experience makes for a fun date activity, social hour with the girls, or even a fun mother-daughter day. Glenn is very knowledgable of the topic and his admiration for its craft is infectious. The chocolate bars are not a snack, but have become a collectors item. It has become a hobby to analyze the packaging, place of origin, and chocolate content of the chocolate bars. As if chocolate couldn't be loved any more, after Glenn's Chocotastery, I now have a new appreciation for craft chocolate."
Eileen R., Kendall Park, NJ
"The Chocotastery's Virtual Chocolate Tasting was a great experience for my husband and I to enjoy together. While we both enjoy dark chocolate, it was so intriguing to learn the process from bean to bar. Glenn was an excellent host and provided lots of interesting details for us. The best part though, was being able to try unique bars and being able to identified underlying flavors with the group! We would highly recommend this tasting to family and friends."
Jessica H., Coralville, IA
"Our team's virtual chocolate tasting with Chocotastery was phenomenal! To quote my manager, 'best team event ever.' Glenn was so great to work with - he took care of everything and made my life so easy (from setting up the zoom to keeping me up to date on shipping statuses, etc.). He was also able to accommodate our multi-national team with shipping and many different time zones. The tasting itself was such a fun experience. We learned a lot about chocolate and had some laughs about which chocolate we preferred. It was a great way to do something different with the team over the virtual format. I HIGHLY recommend the virtual chocolate tasting with Glenn. I know that my company will be coming back for more team events in the future. Thanks Glenn for all your help and for such a fun and informative experience!"
Kelly A., Chicago, IL
Deloitte
"The two hours we spent with Glenn learning the process of chocolate making from the tree to bar was absolutely fascinating. Being able to taste extraordinary examples of the effort come to life was the proverbial frosting on the cake. I would do it again as I'm sure I'm missed something."
Rene H., Troy, NY
"I absolutely loved the tasting! I learned so much about craft chocolate, and it was an amazing experience to learn how to properly experience these products. I highly recommend this!"
Kim F., Madisonville, KY
"You won't regret joining Glenn for a tasting - educational & fun. Try it!!"
Brian B., Irving, TX
"Very in depth and informative class. I have a deeper appreciation for chocolate now."
Michele S., Fort Worth, TX
"I wanted to reach out and say hello and thank you again for running such a fun and informative tasting the other day. Between the two of you, you seem to know just about everything there is to know about chocolate! ... And I especially appreciate the warmth with which both of you ran things, and the encouragement and acceptance of all tasting notes folks found in the bars. Looking forward to the next one."
Suzanne F., Northampton, MA
"Did not come here with any expectations, but definitely left with new knowledge and appreciation for chocolate and the work that goes behind it. Would definitely recommend to others and friends."
Nicole M., Jersey City, NJ
"I enjoy how nice and passionate Glenn is and how is sharing something he is self educated about with us lay people :)"
Johanna C., Jersey City, NJ
"I loved it! I found it to be super informative and I loved that we all got to take away our own little chocolate bar. It was a great experience for me :)"
Caroline D., Jersey City, NJ
We also have additional testimonials on Offsyte and The Vendry which you can view by going to our profiles on each platform below.

Where Can You Find Us?
We have partnered up with various event platforms where we have connected with numerous companies to lead virtual chocolate tastings for dozens of team events.
Visit us on Offsyte
After connecting with the CEO of Offsyte through LinkedIn we have partnered up with them to showcase our Virtual Chocolate Tastings to a growing network of companies.
Visit us on Offsyte
Visit us on The Vendry
We have been on this event platform the longest and have connected with dozens of companies searching for our virtual chocolate tasting for their next team event.
Visit our Vendry Profile
Visit us on Elevent
We have recently joined this growing event platform to connect with more companies searching for our virtual chocolate tasting for their next team event.
Visit Us On Elevent